Louisiana Alligator Hunting Trips
$1000.00 per tag
Price includes hunt, alligator head and jaw meat.
$1300.00 per tag
Also includes lodging and meals.
Hunts are held on privately owned and leased land. 
Call (504) 258-4431 for more information.
DEPOSIT: 50% non-refundable deposit is required upon booking. Balance will be charged full amount if cancelled within 48 hours of the trip.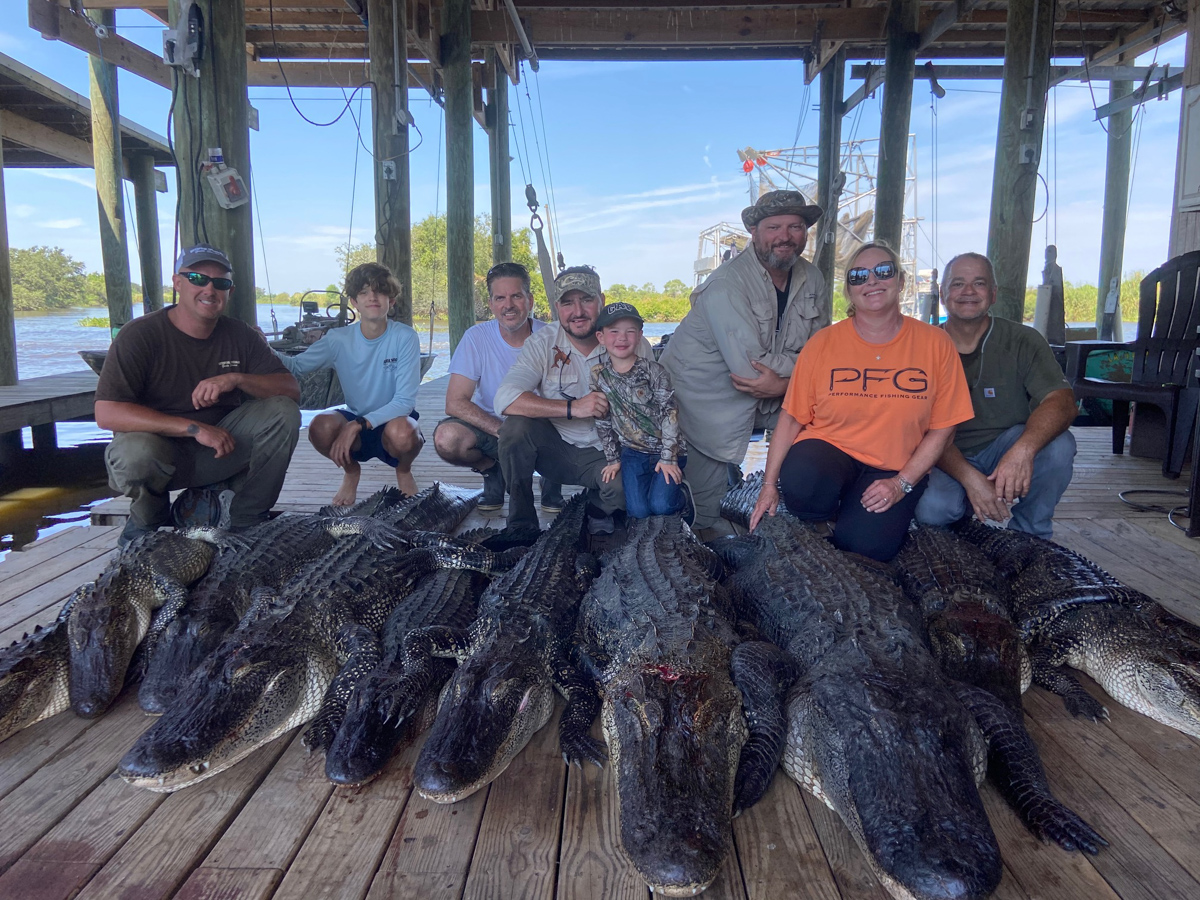 Alligator Season August 24 - September 17, 2023
 We take pride in customer satisfaction, insuring to make for an unforgettable experience which will be sure to keep you coming back for more. We are located in Shell Beach, Louisiana which is conveniently located only 35 mins from downtown New Orleans. Our land is privately leased marshes. So come experience some of the alligator hunting that Southeast Louisiana has to offer!